Benji wants your vote this election season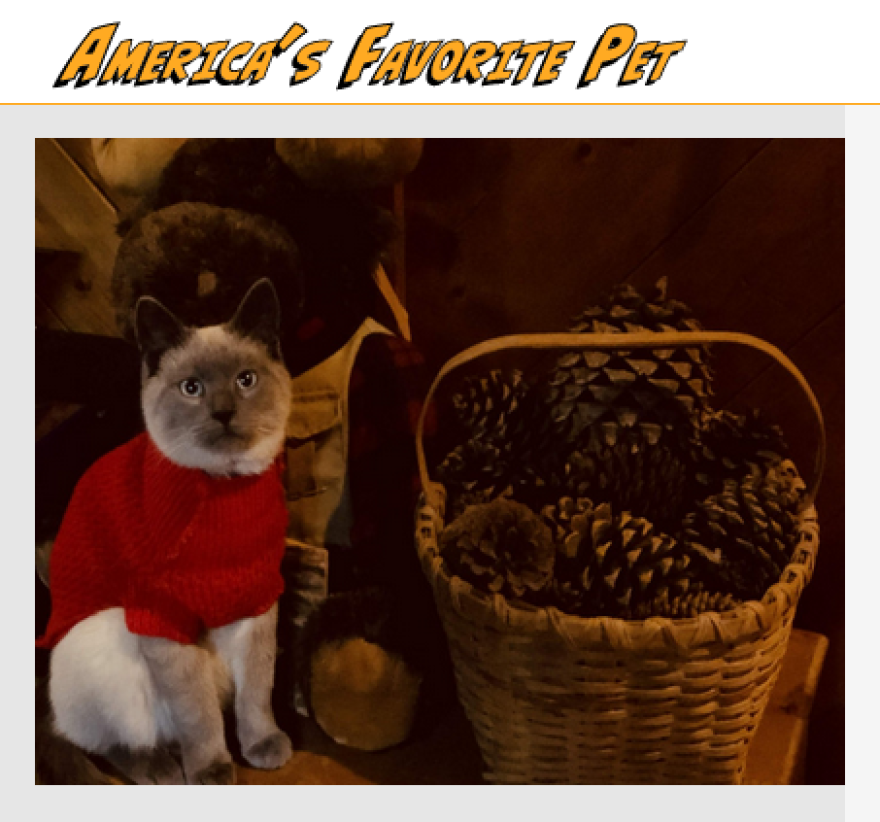 If you look on the internet, you're going to find plenty of contests for cute pets, with submissions from all over the world. Well one of those contests has got a local cat named Benji rising through the ranks of the current vote.
Liz Taylor of Anchor Point is Benji's human. She tells of a long road from a crowded home to internet glamor for her three-year old kitty.
"We contacted this gentleman. And we found out from him like most people, he came out here, live as Alaska dream, and he's gone into his old age and he's not able to keep up with his land and all the animals he had and they weren't neutered and spayed. And he had all these litters of kittens and we got there and some of them weren't in great shape. And Benji was kind of in the worst shape. He had really bad eye infection, it was crusted over. They weren't eating what they should be eating. And I just, my heart broke and I was like, man, I wish I could take all of these animals, but I couldn't. I could only take one," she said. "And so I did take Benji, but in turn, I told the gentleman about the shelter and how they could help him find homes for those other cats. And he did, he ended up bringing them to the shelter and turning them over and helping them find homes."
Taylor sings the praises of animal shelters in the area, and wants to use any winnings Benji may bring home to help them in their mission.
"Did not think that this was going to go as far as it is, and for us to have this platform, an opportunity to help other animals. Because it's way too often that I see online, someone posting we've lost pet or a pet has been hit on the highway this pet is not chipped, or people are upset because they can't afford vet bills or things like that. And I don't think a lot of people realize that the shelter and our other, small animal stores here offer coupons and things for people who can't afford those things to spay and neuter and to get those services done. And that's all funded from the local community. That's people pulling money out of their own pockets and saying, here we want to help," Taylor said. "And so it would just be so amazing for us to be able to do that and help people, you know, and, and put that money towards donations or, you know, if they want to make coupons with it for people to take to the vet or for spaying, neutering, chipping, whatever it may be."
Like any candidate, Benji is always looking for votes.
"They can go on to America's favorite pet.com and search, and search his name, Benji, B E N J I. He's a Siamese me kitty and he's got a red sweater on. The other way to do it, I've been posting in Homer Communications with the link as well, and it takes all of 10 seconds," she said. "You click the link, you choose the free vote, and it asks you to confirm through your Facebook that you're a real person, so there's no cheating going on and it ,accepts his vote and you're done."
The contest is sponsored by Kong, the maker of pet gear including, but not limited to, that hard red rubber thing your black lab loves to chase and chew, and it benefits PAWS, the animal advocacy group.